Top Ten Tuesday is a fun meme hosted by
The Broke and the Bookish
. For more information, or to join the fun yourself, check out their blog!
Top Ten Reasons I Love the Mitford Series by Jan Karon
1. They're like literary comfort food for me- I've read many of them multiple times, and I also did a big re-read of the whole series two summers ago, so I really feel like I know the characters and I know Mitford and that's comforting.
3. Barnabas. My dog isn't quite as big as Barnabas is described as being, but he does have a similar enthusiasm for life. He's never met a person who isn't a potential new best friend; he's definitely into licking/slobbering on folks; and he calms down when read to.
4. Dooley: a good guy redhead! Have you ever noticed how many redheads in books and movies turn out to be bad guys? Dooley is a redhead, and he's a good guy!
5. The OMC. I found a recipe for this a couple years ago and made one myself and my goodness is it ever delicious. I can totally see how Esther can get away with charging so much for one, and how one could put Father Tim into a diabetic coma!
6. Miss Sadie and Louella. Oh how I hope I develop such a strong friendship (or two) over my lifetime too!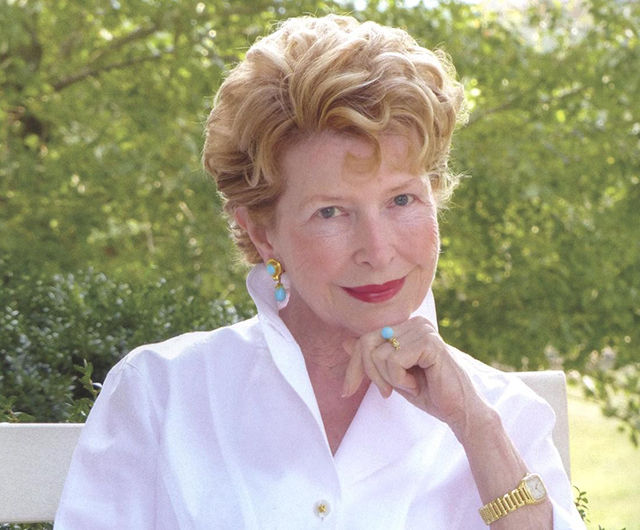 (I have this theory that Cynthia is based heavily on the author herself.)
7. Miss Cynthia and Violet. Of course there had to be a character connected to children's literature somewhere in the series! It just seems right.
8. No TV. I think in the course of ten full-length novels there's two mentions of any electronic media. I don't even think Cynthia owns a TV, and they didn't get a VCR until the seventh book.
9. "Mitford" is based on Blowing Rock, NC, which I love to visit! If you've never been the NC/SC mountains, you're missing out.
10. The Most Important Reason I Love the Mitford Series: Because I first started reading them with my mom. This is such a treasured aspect of my childhood that I plan to read aloud with my own little one for as long as he'll let me... plus a few years!
Leave a comment below and I'll be sure to visit your Top Ten too! Can't wait to see what everyone is gushing about this week!