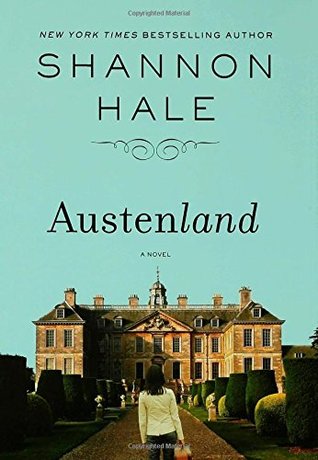 Throwback Thursday Review!
I originally read Austenland in October 2012, and I only gave it two of five stars on Goodreads.com. I think it was up for or won an Alex Award that year, and that's why I read it.
Here's the synopsis: Jane Hayes is a seemingly normal young New Yorker, but she has a secret. Her obsession with Mr. Darcy, as played by Colin Firth in the BBC adaptation of Pride and Prejudice, is ruining her love life: no real man can compare. But when a wealthy relative bequeaths her a trip to an English resort catering to Austen-crazed women, Jane's fantasies of meeting the perfect Regency-era gentleman suddenly become realer than she ever could have imagined.
Decked out in empire-waist gowns, Jane struggles to master Regency etiquette and flirts with gardeners and gentlemen; or maybe even, she suspects, the actors who are playing them. It's all a game, Jane knows. And yet the longer she stays, the more her insecurities seem to fall away, and the more she wonders: Is she about to kick the Austen obsession for good, or could all her dreams actually culminate in a Mr. Darcy of her own?
And here's what I wrote about it: Well-written, but not really my thing. It's a girly-girl book, so I would recommend it to readers who want a happy ending, romance but no sex-mance, light reading, etc. Not a bad book at all, just not my cup of tea.
And yet I didn't give up on the series! Look for my review of the sequel, Midnight in Austenland, next week!
*I checked out my copy of Austenland from my local library.