Top Ten Tuesday is a fun meme hosted by
The Broke and the Bookish
. For more information, or to join the fun yourself, check out their blog!
Last Ten Books That Came Into My Possession
Listed in no particular order (because I can't remember which came before which)!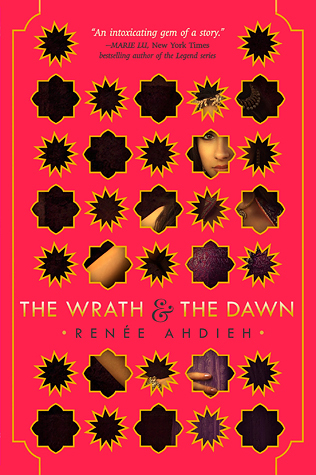 1. The Wrath & the Dawn by Renee Ahdieh--purchased--she came and spoke at my library and I got so excited about her book, hearing her talk about it. So I bought a copy then & there & got it autographed! Haven't read it yet.
2. The Fireflies Book by Brett Ortler--gift--I went camping with my family and some family friends in June to see a cool firefly event in the Great Smoky Mountains. Books with further info are my fave souvenirs. I might be an adult, but I don't turn down souvenir gifts from my fam! Haven't read it yet.
3. Mug Meals by Dina Cheney--library--got this one not only for myself, but also for potential inspiration for programs for teen programs at the library. Haven't read it yet.
4. Orthodoxy by G.K. Chesterton--library--it's my church's book club reading for July. If I go, the discussion is this evening. I'm writing this post on Sat. night, and I still haven't started the book so... might not happen.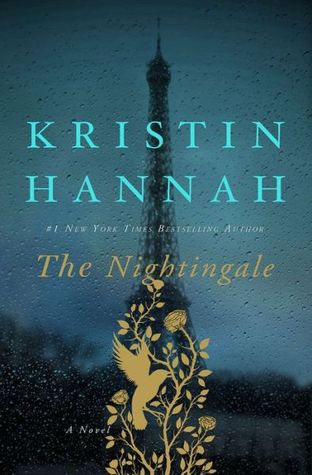 5. The Nightingale by Kristen Higgins--library--as you know, I'm doing the PopSugar Reading Challenge. My SIL recommended this as a potential for "book that made you cry." We'll see! Haven't read it yet.
6. Red: A History of the Redhead by Jacky Collis Harvey--library--don't need to explain this one, do I? :) Haven't read it yet.
7. New Moon by Stephenie Meyer--library--got this one on CD for the commute, and I just started it this weekend. I really enjoyed the narration on the first book in the series, despite a few plot points making me feel squeevy, so I'm surprisingly looking forward to this one.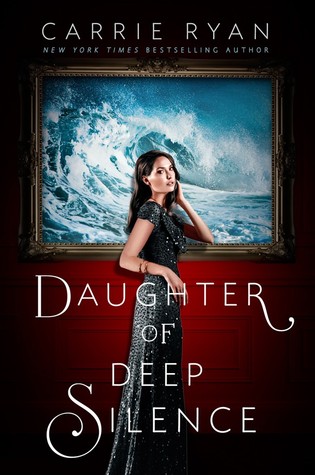 8. Daughter of Deep Silence by Carrie Ryan--library--Carrie Ryan was at the same author event with Renee Ahdieh, and I want to try her book too! Haven't read it yet, though.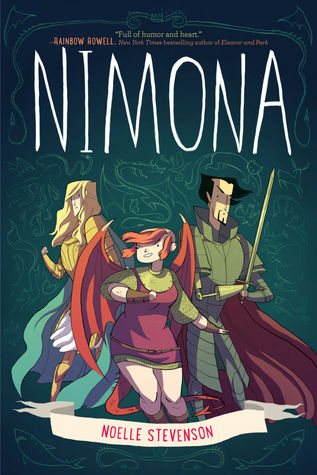 9. Nimona by Noelle Stevenson--library--a coworker highly recommended this one, and one of the front cover characters is a redhead! Haven't read it yet. Shameful; I also have Lumberjanes still sitting by my chair waiting to be read too.
10. Battle Cry of Freedom: The Civil War Era by James McPherson--bought by hubby--I totally "count" books the hubby buys because I end up reading them too! I do let him read them first, though, so I haven't started this yet.
What about you? What were the last ten books you brought into your home? I love seeing everyone's lists; leave a link and I'll be sure to visit!