Happy Tuesday! Top Ten Tuesday is a fun meme hosted by the ladies at The Broke and the Bookish blog. Click on the image above to visit their blog and join in the fun yourself!
Top Ten 2017 Debuts I'm Excited For
1. Untitled Diviners #3 by Libba Bray. I NEED THIS ONE LIKE YESTERDAY.
2. The Twisted Deliverance of Anne Merchant by Joanna Wiebe. I've been waiting on this one for over a year!
3. The End of Oz by Danielle Paige. I've been loving this series! I even read all of the prequel novellas. I'm a little torn on this one- looks like it might be the very end of the series. So I'm excited to read it, but also sad that it'll all be over.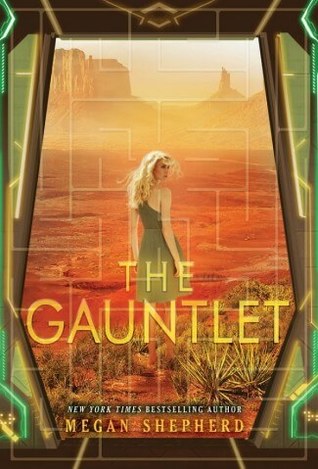 4. The Gauntlet by Megan Shepherd. This is a cool, unique trilogy! Teenagers kidnapped by aliens and kept in a zoo? I've gotta know how this turns out.
5. Strange the Dreamer by Laini Taylor. I loved her Dreams of Gods and Monsters trilogy! This new trilogy promises to be just as good or better.
6. The Pearl Thief by Elizabeth Wein. I (unlike a lot of people) really, really liked Code Name Verity. If The Pearl Thief is at all similar, I know I'll love it too. Sometimes you just need a good standalone historic fiction with a strong female protagonist.
7. Carve the Mark by Veronica Roth. I really liked her Under the Never Sky trilogy, and am looking forward to seeing what she does in this new duology.
8. The Book Jumper by Mechthild Glaser. I picked up an ARC of this recently for the cover alone. It's so cool looking! I have no clue what the book's actually about.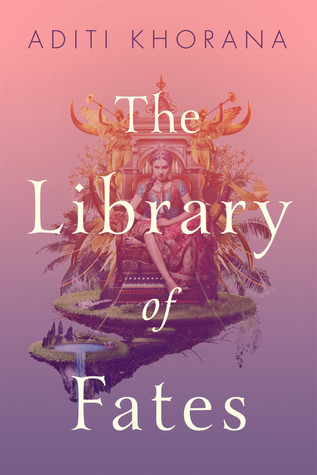 9. The Library of Fates by Aditi Khorana. Looking forward to this one based solely on the cover and title. I know nothing about the plot. But isn't that a gorgeous cover?
10. Untitled Mitford Book #14 by Jan Karon. I'm not giving up hope! Come Rain or Come Shine can't be the last Mitford book! I want to know what happens with Dooley and Lace and their son! Doesn't Ms. Karon know that I need some time in Mitford each year or two?
Happy New Year! What about you? What books are you looking forward to this year? Leave your link and I'll definitely come visit. I love seeing others' lists!