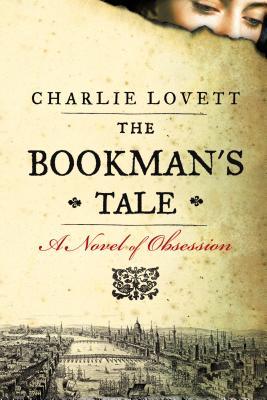 Right from the start I knew this was a book that I had a really, really good chance of enjoying. A book with books as a major plot point? ABSOLUTELY.
And I was so very right. This is a fantastic novel! In fact, I felt compelled to immediately email my mom, my mother-in-law, my sister-in-law, and my aunt when I finished it to tell them that they must also read and enjoy it.
Peter, the bookman of the title, is a newly widowed antiquarian bookseller. In the wake of his grief, he leaves his home in western North Carolina and relocated to England, where he stumbles upon an unusual watercolor painting hidden in an unusual book in a small village bookshop. You see, the painting is clearly Victorian, but very much seems to picture his wife. And the book... ! Wait till you read this novel to find out what book Peter finds, and what it means! I was hooked. The story is told in three viewpoints: Peter in 1995, Peter in 1985, and various booksellers throughout history. "Peter in 1995" is where the current action is, with the mysteries surrounding the watercolor and the book. "Peter in 1985" recounts the love story of Peter and Amanda, his late wife. Ohmygoodness, these chapters were just too sweet! Peter is a painfully shy library intern and Amanda is a caring and vivacious girl. It also tells the story of Peter falling in love with antiquarian books. And other chapters introduce us to the progression of ownership of the mystery book through the centuries. Intrigue! Then at the end the author does some kind of magic and makes connections that I didn't see coming. You'll have to read it to find out! You do not have to be interested in antique books to appreciate this sweet story. By the time I reached the middle of the book I was so hooked that I had a lot of trouble putting it down!
*I received an ARC of The Bookman's Tale from the publisher in exchange for my fair and honest review. It sat on my to-read shelf way too long and is already available for purchase or library check-out.