Top Ten Tuesday is a fun meme hosted by
The Broke and the Bookish
. For more information, or to join the fun yourself, check out their blog!
Top Ten Books From My Childhood/Teen Years That I'd Like to Revisit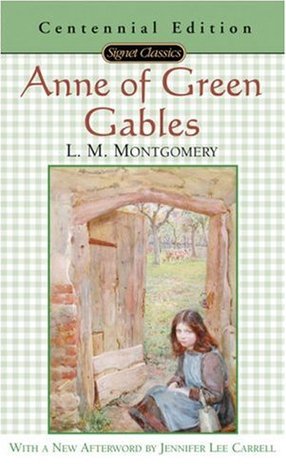 1. Anne of Green Gables by L.M. Montgomery. Of course! How often do I mention this book? All the time! I read my first copy literally to pieces, but you can never have too much Anne. I plan to reread it soon, for the PopSugar Reading Challenge that I'm doing, as it's also "a book that my mom loves."
2. The Felicity books by Valerie Tripp. Yes, I had an American Girl Doll. And of course it was the redhead Felicity. I probably read this series a few times over as a kid, and they never got old. I loved the time period and Felicity's daring.
3. The Ear, the Eye, and the Arm by Nancy Farmer. My aunt had recommended this one to me, and I read it, but it didn't say "wow!" to me back then. I'd like to revisit and see if it lives up to the "sci-fi modern classic" hype.
4. Ann Rinaldi books. I think she's the only author I read in 8th grade! I'd love to revisit her historical fiction.
5. The Bronze Bow by Elizabeth George Speare. I think this one probably has more layers of meaning than what I picked up on as a kid.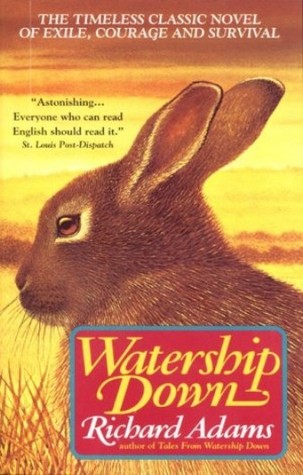 6. Watership Down by Richard Adams. I read this in 6th grade and it was a struggle. Probably the thickest book I'd ever attempted at that point. It took me weeks to read it, and so I don't feel like I ever really got into the story.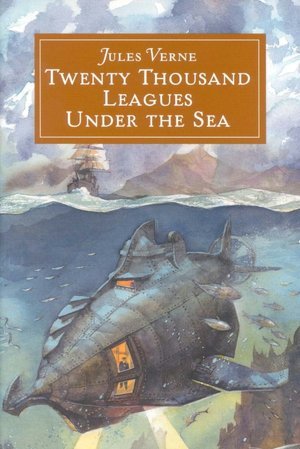 7. 20,000 Leagues Under the Sea by Jules Verne. Another book that I read way too early. I think this was middle school, too. I was too ambitious for my own good, and would get bogged down in these super-thick books and miss a lot of the story arch. I love how my parents never discouraged me from trying these books though!
8. The Complete Short Stories by Ernest Hemingway. I fell in love with Hemingway's writing in high school, and went on a binge where I read all of his stuff. Now, as an adult, I tend to put off rereading in favor of new-to-me books, but I think a visit to Hemingway is in order.
9. The Redwall series by Brian Jacques. I can't even remember if I've ever read the full series. I think I owned the first book, and maybe checked out a few more from the library.
10. Some Goosebumps books by R.L. Stine. Why not? They'd probably take me an hour to read now, and I loved them as a kid. Why? I can't remember. I think they gave me a little scare. I'd like to revisit and see if they're still scary, or just full of plot holes. Either way, the man's a marketing genius, and introduced me to the suspense/thriller genre, which I still read today (Stephen King).
What about you? What books from childhood do you want to revisit? I absolutely love this week's topic and plan to go visiting around to see others' lists! Leave me a link and I'll be sure to stop by your blog!