Top Ten Tuesday is a fun meme hosted by
The Broke and the Bookish
. For more information, or to join the fun yourself, check out their blog!
Top Ten Books Which Feature Characters Who are Redheads
Heck yes! The topic is actually "Top Ten Books Which Feature Characters Who..." and we all get to pick the feature to throw in at the end. Why wouldn't I highlight redheads?
1. The Anne of Green Gables series by L.M. Montgomery. Anne, the main character, is a very spunky redhead that I adore.
2. Miss Rumphius by Barbara Cooney. Her whole goal in life is to spread joy and beauty. I love that.
3. The Felicity books by Valerie Tripp. I spent hours reading and rereading these books as a kid, and acting them out with the doll. My dear dad even built a custom carriage for my doll to ride in, pulled by her toy horse.
4. The Harry Potter books by J.K. Rowling. All the Weasleys! They're all awesome in various ways. I think I especially love the twins, for their propensity toward fun and games. Can't keep a redhead down!
5. Caddie Woodlawn by Carol Ryrie Brink. I love that Caddie never conforms! And yet, she's not mean-spirited about it. She never wants to upset her parents; she'd just rather play outside than sew inside.
6. Red by Alison Cherry. This whole book is full of redheads, because it takes place in a fictional redhead sanctuary town, where the redder your hair is, the more popular/powerful you are.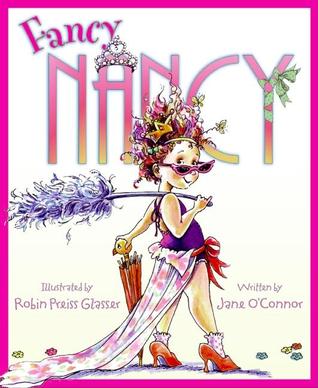 7. The Fancy Nancy books by Jane O'Connor. These are picture books, and Nancy is just the most adorable little kid ever! If I ever had kids, I'd totally be ok with them being like Nancy. She never gives up, and only ever wants to better the world around her.
8. The Babysitters Club books by Ann M. Martin. Mallory is a redhead, and has multiple redheaded siblings. I so identified with Mallory when I was a kid, often feeling slightly out of place with my frizzy red hair and glasses.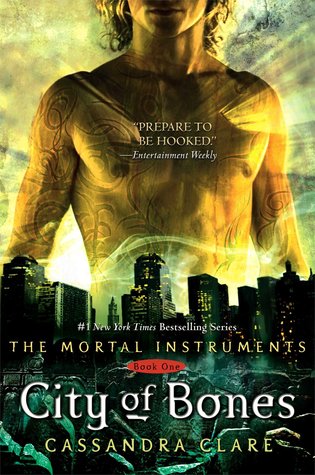 9. Mortal Instruments series by Cassandra Clare. Clary isn't my favorite redheaded heroine, but the book series is good.
10. Archie comic books. Archie is a redhead! I love these comics. My dad used to get them for me and my sister for road trip reading.
I'm excited to see the various lists this week! Leave a comment and I'll be sure to visit your blog!