Top Ten Tuesday is a fun meme hosted by The Broke and the Bookish. For more information, or to join the fun yourself, check out their blog by clicking on the image above!
The Last Ten Books I've Added to My "To-Read" List
I have such a HUGE "to-read" list... it's ridiculous, really. These ten books are just a drop in the bucket when we're talking about all the books I want to read. And more great books are written every day! It's almost overwhelming to think about. These are listed in simply in the order that I added them to my list. (Is it too obvious that I work in youth library services...? lol)
1. Allie, First at Last by Angela Cervantes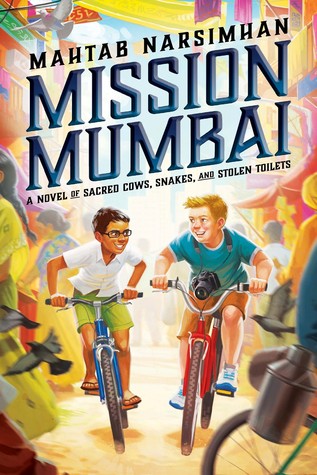 2. Mission Mumbai: A Novel of Sacred Cows, Snakes, and Stolen Toilets by Mahtab Narsimhan
3. The Final Kingdom by Michael Northrop
4. A Tangle of Gold by Jaclyn Moriarty
5. Avenging the Owl by Melissa Hart
6. Local Girl Swept Away by Ellen Wittlinger
7. Illustrated Family Bible by Claude-Bernard Costecalde
8. Eat Your Greens, Red, Yellows, and Purples: Children's Cookbook by DK
9. Legendtopia Book #1: The Battle for Urth by Lee Bacon
10. Alight: Book Two of the Generations Trilogy by Scott Sigler
And you? What were the last ten books that you added to your TBR? Leave a comment and I'll certainly come visit!