Happy Tuesday! Top Ten Tuesday is a fun meme hosted by the ladies at The Broke and the Bookish blog. Click on the image above to visit their blog and join in the fun yourself!
Top Ten Hidden Gem Books I've Read in the Past Year or So
And these are in no particular order... I couldn't rate them. I liked them all a lot!
1. The Ethan Gage series by William Dietrich. I've read the first three of the series. I didn't care for them at first, but then I got hooked! I fell in love with the very fallible Ethan Gage.
2. Storm Warning by Billy Graham. This is an older book, but I only just read it last year. SO GOOD. Billy Graham ties current events to the book of Revelation and makes it all so applicable.
3. The Library at Mount Char by Scott Hawkins. A suspenseful thriller! This book demanded my attention: there were many details that it was necessary to note as the story unfolded and it was a pageturner! I picked up based on title alone, without reading the synopsis and was rewarded with a very rich and unique story.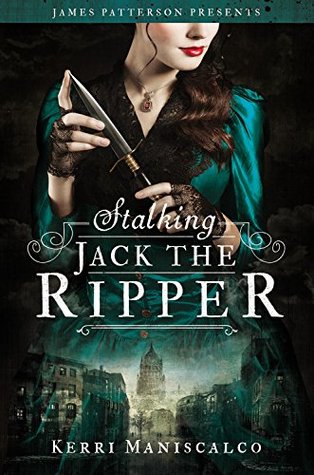 4. Stalking Jack the Ripper by Kerri Maniscalco. Such a thriller! It felt almost like a YA Stephen King... but less gore. But all the suspense and thrill.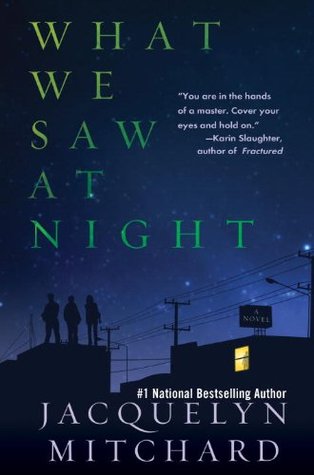 5. What We Saw at Night and What We Lost in the Dark by Jacquelyn Mitchard. This is a really cool YA duology. The main characters have a disorder that prohibits them from ever being in sunlight, so they live their lives at night. They do neat stuff like parkour apartment buildings or deep free dive in the lake... all at night. Add to that a thriller of a crime to solve. I was on the metaphorical edge of my seat through both books!
6. Wild Ones by Jon Mooallem. This is a nonfiction book about extinction and global warming. It is really unique, though, in it's impartial viewpoint. I know- unbelievable, right? But true! The author never, not once, comes across as preachy. It took me until the end of the book to even figure out what side of the issue he fell on. He also relates the issue (both sides) to real world scenarios, so you feel totally connected to it.
7. The Dorothy Must Die series by Danielle Paige. I've read all the prequels and the first two books and I love them! Such a cool "sequel" to The Wizard of Oz.
8. The Cage by Megan Shepherd. I love this author! I don't feel like she gets enough praise and talk in the blogosphere.
9. Shovel Ready and Near Enemy by Adam Sternbergh. A short dystopian adult duology with a super snarky main character. I love me a good snarky main character.
10. Big Chickie, Little Chickie: A Book of Opposites by Janee Trasler. This is a board book, but it opened my eyes to a whole new way to experience books for the newest generation: it had an accompanying musical reading of the book! You could enter a web address (found on the back cover) to hear the author play guitar and sing the words! Love it!
And you? What sleeper hits did you discover this past year? Leave a link and I'll be sure to visit back!