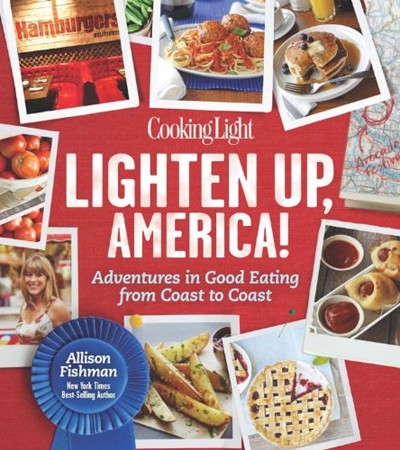 I got this cookbook from the library because I love trying new recipes and I love cooking "light" so that we don't have to exercise too much to "pay" for meals. ;)
However... these recipes were not light enough for my taste. Yes, they are lightened up quite a bit from the originals, but still not light enough for day-to-day consumption. Not without elliptical time. I kind of knew it might not be the book for me when I flipped through it the first time and noticed recipes for donuts and "fried" pork sandwiches. Like, we're strict enough in our house that we try to avoid bread as a main part of any meal, and here Cooking Light was suggesting sandwiches for dinner and donuts for breakfast.
The way they lightened up the recipes seems very sound to me, but I didn't actually try any of the recipes to be sure. A lot of the time they took traditionally fried food and baked it. Or they cut out excess sugar in other dishes. Of course, everything becomes at least slightly better for you when you make it yourself from scratch, no matter what else you do.
A positive: I absolutely loved the author's writing style! It's quite conversational, and there's fun anecdotes scattered throughout, and tips & tricks to get the best results. I loved reading about her travels across America and could totally identify with how she tries to feed her family well.
I would definitely recommend this cookbook. Just unfortunately nothing jumped out at me to try at my house.