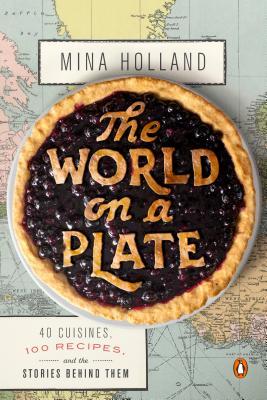 Impressions While Reading:
VERY informative. Learned a lot. Cool to see the interconnectivity between different culture's cuisines.
No pictures of food. NONE.
Only found 2 recipes to try.
Lots of foreign-language names of ingredients and dishes... And no clues to pronunciation. :(
Author's pescatarian leanings come through loud & clear- lots of fish and vegetarian dishes; very little meat. She's honest about it though, so is it bad? Or ok?
Recipes I Tried:
Pickled Cucumber Salad: Delicious! Cold, so perfect for summer. Easy.
Tomato Salsa: FANTASTIC! And the hubby and I have gone "real food" so I try to make as much of our food as possible from scratch, so it's awesome to have an easy salsa recipe to whip up for Taco Night. :)

*I checked out my copy of The World on a Plate from my local library.