Top Ten Tuesday is a fun meme hosted by
The Broke and the Bookish
. For more information, or to join the fun yourself, check out their blog!
Top Ten Books to Read if You're in the Mood for Nonfiction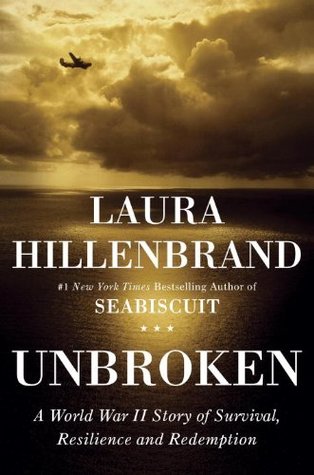 1.
Unbroken
by Laura Hillenbrand. WOW. What a powerful memoir! The things that Louis Zamperini overcame during WWII are amazing, and there's such a good "ending" to the story!
2.
A Shepherd Looks at Psalm 23
by W. Phillip Keller. Mr. Keller is an honest-to-goodness shepherd, and gives a lot of background into what Psalm 23 means. I loved getting extra info on a beautiful Psalm, and I loved reading about shepherding. (I continue to occasionally ask the hubby for a pair of sheep.)
3.
The Boy Who Harnessed the Wind
by William Kamkwamba. The amazing true story of a teen boy in Africa who did his own research and experiments to build a windmill on his family's property to give them light and irrigation. He built the thing out bicycle parts and bits of an old radio! The perseverance.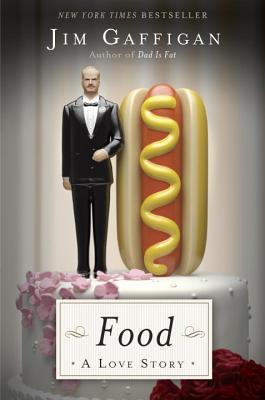 4.
Food: A Love Story
by Jim Gaffigan. Jim Gaffigan is absolutely hilarious, both in his stand-up and in his writing.
5.
Thoughts to Make Your Heart Sing
by Sally Lloyd-Jones. This children's devotional is just GORGEOUS. I ended up registering for a copy for my own little one.
6. Situation Momedy by Jenna Von Oy. The subtitle promises "laughing your way through pregnancy and year one" and this book delivers! I literally laughed out loud many times as I read this.
7. Elephant Company by Vicki Croke. This one was really unique! I'm not sure I even knew that there was WWII fighting in Burma until I read this-- and I definitely didn't know about a single British unit that used elephants to save people! Even better (in my humble opinion): there's a lot of "human interest" background info on working with elephants in the book, so you don't get bogged down in battle after battle.
8. My Boyfriend Barfed in My Handbag... and Other Things You Can't Ask Martha by Jolie Kerr. This is a how-to-clean manual that I ended up reading cover to cover because the author is a fantastically funny writer. AND I actually use all the how-to's in my own home, and they work!
9. Would You Kill the Fat Man? by David Edmonds. This one really makes you think! Turns out there's a sociological exercise in which you're asked to consider pushing a fat man in front of a runaway train in order to save five other peoples' lives, or to let fate run it's course and the train would kill the five. I read the whole book and still don't know what I'd do!
10. The FairTax Book by Neal Boortz. This book was fascinating. It explains our current U.S. tax system, and proposes a way to make it more fair (and cheaper on everyone), and it does it all in language that even I (a non-economist) can understand!