Top Ten Tuesday is a fun meme hosted by The Broke and the Bookish. For more information, or to join the fun yourself, check out their blog!
Top Ten Books That Have Been on My Shelf (Unread) Since Before I Started Book Blogging Three Years Ago
All of these are books that the hubby brought into the marriage. I'd love to be able to say that I've read every book in our house, but he contributed nearly 500 books to our combined library when we got married seven years ago. It's going to take me a while! (I brought about 400 with me when I moved in... and we can't seem to stop buying more. Now we have a baby, and he (at 4 mo old) already has over thirty books...)
1. Pyramids by Terry Pratchett. I've already read the first six books in the Discworld series, and enjoyed them. Need to get back on it! Hubby brought nearly the whole series to the marriage.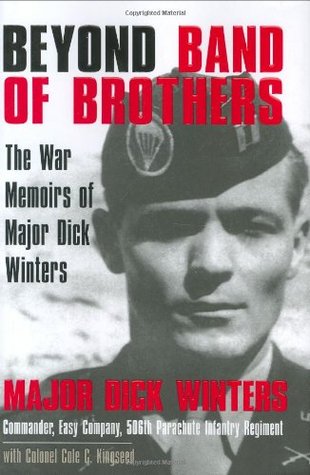 2. Band of Brothers by Stephen Ambrose and Beyond Band of Brothers by Dick Winters. Hubby loves this miniseries, and also highly recommends the books, so I need to get on these.
3. The Eye of the World (and possibly the following books in the Wheel of Time series) by Robert Jordan. Hubby has told me numerous times of the fond memories he has of reading these as a teen. I can tell he wants me to experience them too.
4. 11/22/63 by Stephen King. I've read nearly every other Stephen King book ever published. Seriously. Except this one. Let hubby read it first when we bought it, and I got distracted and never got around to it.
6. Look Homeward, Angel by Thomas Wolfe. Every time my mother-in-law would come to visit she'd read a little more in this. I trust her opinion.
7. Night, Dawn, and Day by Elie Wiesel. Hubby highly recommends these. Can't believe I made it through high school without ever being assigned these.
9. Anna Karenina and/or War and Peace by Leo Tolstoy. Who doesn't want to say that they've read these? And Hubby owned them!
10. Confederates in the Attic by Tony Horwitz. The brother-in-law recommended this to Hubby, who bought it and read it and loved it. My turn!
And you? What books have you been putting off reading? Leave a link and I'll be sure to visit!