Happy Tuesday! Top Ten Tuesday is a fun meme hosted by the ladies at The Broke and the Bookish blog. Click on the image above to visit their blog and join in the fun yourself!
Top Ten Books I Ended Up Liking a Lot More Than I Thought I Would!
Sometimes I get book recommendations from loved ones and I always follow up on them. Sometimes, though, I'm a little skeptical about them. For instance, I wouldn't say that fantasy is one of my fave genres, and my aunt and hubby recommend them to me all the time. I almost always end up loving the ones that they recommend! Or books assigned for class- I don't think anyone expects to end up loving their textbooks!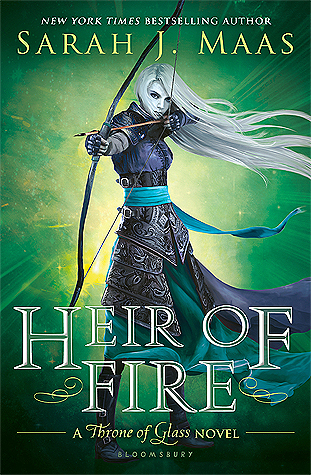 1. The Throne of Glass series by Sarah J. Maas. As I mentioned, fantasy isn't my go-to genre. Two years ago, though, my Bookish Secret Santa sent me a lovely hardcover copy of Throne of Glass, I read it in 48 hours, LOVED it, and have never looked back. Celaena kicks butt!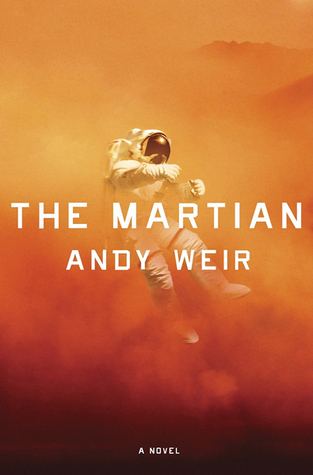 2. The Martian by Andy Weir. I definitely don't pick up sci-fi on my own. But my manager at the time told me that I needed to read this one... and who can say no to that? lol I am so very glad I read it! It's hilarious, and definitely not your typical sci-fi. I immediately gave a copy to my dad to read too!
3. The Harlem Hellfighters by Max Brooks. I received a free ARC of this one from the publisher and put off reading it for the longest time. Look at that cover- it did not scream "read me!" to me! But then I was trying to complete the PopSugar Reading Challenge in 2015 and needed a graphic novel and I grabbed this one and LOVED it! I now recommend it all the time. It's very well done, and I learned a lot of new history facts from it.
4. The Earthbound Angels series by Elizabeth Corrigan. These are published by a really small indie press, so I didn't have a ton of faith in them. I know I shouldn't pre-judge like that, but I do... just can't help myself. Anyway, these books came to my attention through my other blog, Tynga's Reviews, and I LOVE them! They're full of so much excellent, snarky humor. And I love snark. :)
5. The Ethan Gage series by William Dietrich. My dad passed along a copy of the fourth book in the series to me awhile back... I'm one of "those people," though, who have to start at the beginning of a series, so I read the first three books. I did not care for Ethan Gage at first, but he's totally grown on me! I haven't yet read the fourth book, but I'm actually looking forward to it now!
6. The Invention of Wings by Sue Monk Kidd. Honestly, I knew nothing at all about this book before I picked it up, but the sister-in-law recommended it to me. I'm so glad she did! It's a fantastic historic fiction read, told by two narrators. I should've known Sue Monk Kidd wouldn't disappoint! Two thumbs up.
7. Situation Momedy: A First-Time Mom's Guide to Laughing Your Way Through Pregnancy & Year One by Jenna Von Oy. I read this one while preggers myself, and I really did laugh my way through it! I have a deep mistrust of celebrity memoirs- so many of them fall flat. But this one was honest and funny and even gave me reassurance about some pregnancy stuff, so it was a win in my book.
8. The Discworld series by Terry Pratchett. I've only read eight or nine of the forty-some books in this series, but they're addicting! I'm sure I'll get to the rest of them sooner or later. This one was recommended by the hubby. He kept mentioning them and mentioning them and I kept resisting and resisting until he finally said I HAD to try the first one. So I did. And I laughed through the whole thing! No more badgering- I'm voluntarily picking them up off the shelf to read!
9. Library Technology and User Services: Planning, Integration, and Usability Engineering by Anthony Chow. This one was a textbook for my Library Administration/Management class, and I ended up truly enjoying it! It was actually useful, and I think that helped. Definitely didn't resell this one!
10. The Pendragon Cycle by Stephen Lawhead. I've only read the first two books in the series (they're pretty thick, and require some concentration to read), but so far they're only improving. The hubby told me that I need to read them. They're a version of the Arthur/Merlin legend.
And you? Any books that you ended up loving or hating more than you thought you would? Leave your link below and I'll come visit your list too! Have a great day!