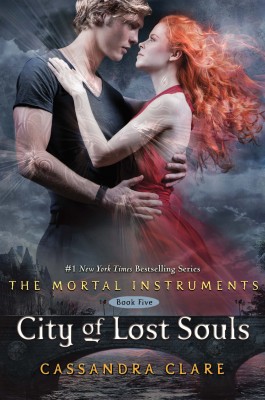 (Hey look! You can see faces on this cover!)
City of Lost Souls
has been my favorite Mortal Instruments book so far. At Book 5, I finally understand the fandom, and I am looking forward to
City of Heavenly Fire
, Book 6.
City of Lost Souls
picks up only a few weeks after the end of
City of Fallen Angels
....
To read the entire review, visit Tynga's Reviews blog. This is the BIG NEWS: I'm now contributing reviews to Tynga's Reviews on Thursdays. The review team over there are super fans of paranormal, sci-fi, fantasy, and dystopian lit, and are also the hosts of the Stacking the Shelves meme. I'm crazy excited to be hanging out over there!
Tynga's Reviews
Introducing New Reviewers: Marie & Robert
City of Lost Souls by Cassandra Clare | Full Audiobook Review
*I checked out City of Lost Souls from my local library.