This is a neat weekly feature over at a blog I really enjoy,
The Broke and the Bookish
. They read books similar to some that I've been reviewing, and they're fun and they write well. Totally worth checking out!
I missed doing Top Ten Tuesday last week because the hubby and I went on vacay! That's fantastic for us, but not so fantastic for my lovely readers when I forget to pre-schedule a TTT post!
Top Ten Five New Series I Want to Start
(The proposed quantifier on The Broke and the Bookish is that the series has begun in the last year or two. Let's see if I can stick with that. Ya'll know I can be kind of a TTT renegade....)
(Update: just finished the list. I ran out of time, so there's only 5, not 10. Also, I've technically already started one of those. Oh well... Oh, and these are not listed in any particular order. Like I said, time ran out.)
1. Firebird trilogy by Claudia Gray. I knew I'd "bend" a rule on this list. I've already read A Thousand Pieces of You and LOVED it, but it's not officially published until next month so I'm counting it as a new series. ;)
2. Cage series by Megan Shepherd. I am a huge fan of her Madman's Daughter trilogy, and I can't wait to see what she does with this new series.
3. Snow Like Ashes series by Sara Raasch. Another reviewer I know recently read this and really liked it, and I consider that a good sign.
4. Eat, Brains, Love series by Jeff Hart. I have the first two books as ARCs; I just need to get around to reading them! They look hilarious.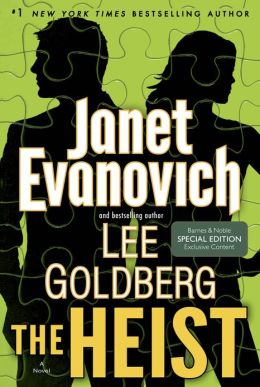 5. O'Hare and Fox series by Janet Evanovich with Lee Goldberg. I have loved the Stephanie Plum books so much for so many years that I'm actually nervous to start a new series by Janet Evanovich. What if it isn't as good as the Stephanie Plum books?
Inspire me! What series are you looking forward to starting? Leave a comment with a link; I really do love seeing others' TTT!