Top Ten Tuesday is a fun meme hosted by
The Broke and the Bookish
. For more information, or to join the fun yourself, check out their blog!
Top Ten Authors I REALLY Want to Meet
I work in a youth services library. If you're an author featured below and want to come meet a bunch of teens, let me know! ;)
1. Jennifer Niven. I haven't yet read her YA debut, but my mom and I really love her Velva Jean series!
2. Pat Conroy! I grew up in South Carolinian, and he's a South Carolinian, and I love his works. Especially The Water is Wide. How awesome would it be to grab some great seafood with him in Charleston?
3. Laura Hillenbrand. I'd love to hear the stories behind the collecting of the stories that she does for her books. She probably has some great adventures in her research!
4. Janet Evanovich! Her character, Stephanie, is so funny and has such great escapades... I just know Janet has to be pulling at least in part from experience.
5. Ann M. Martin, Beverly Cleary, Caroline B. Cooney, and/or Ann Rinaldi: I'd love to be able to tell these authors face-to-face what an impact they had on my young reading life. They were my go-to reads in my early teen years.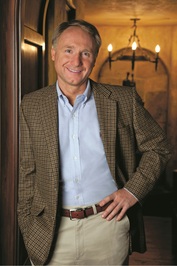 6. Dan Brown. But I think I'd like to more see him- hear him give a speech maybe? His books are so intricately woven with mystery and history, I'd be afraid I'd be intimidated meeting him one-on-one!
7. Elizabeth Corrigan. Another author I've "met" through email, but haven't met in person. She was even so kind as to provide a guest post for my other blog, Tynga's Reviews. It would probably be cool to grab coffee and talk books!
8. Warren Adler. I've had the distinct honor of reading and reviewing three of his books, and I thoroughly enjoyed all of them. I've had a number of email conversations with his publicist, but haven't emailed with the author himself yet.
9. Edward Abbey. Ok, so he's dead, but if I could have dinner with one person alive or dead...
10. Ransom Riggs. I want to know more about the stories behind the photographs he finds to use in his books!
There are other great authors out there, but I tried to avoid deceased ones, since that dream can't come true in my lifetime (L.M. Montgomery and Ayn Rand, for instance), and I've already had some once-in-a-lifetime author meets (like Jan Karon and Arthur Golden). What about you? What authors would you like to meet?