Top Ten Tuesday is a fun meme hosted by
The Broke and the Bookish
. For more information, or to join the fun yourself, check out their blog!
Top Ten Books I Wouldn't Mind Santa Leaving Under My Tree
1. Tricky Twenty-Two by Janet Evanovich. I love this series! They make me laugh. I've read the first 21, and am looking forward to #22.
2. The Twisted Deliverance of Anne Merchant by Joanna Wiebe. I mentioned in my review of The Wicked Awakening of Anne Merchant how much I'm looking forward to this one! It releases in Canada in Feb, but Santa could bring me an ARC. :)
3. Surviving Henry: Adventures in Loving a Canine Catastrophe by Erin Taylor Young. This one really is on my Christmas wishlist that my mom always requests! It looks adorable. It's about a boxer puppy. I have a boxer puppy.
4. Something by Cory Doctorow. I read Little Brother this year and loved it; I'm totally ready to try another one! Santa can surprise me.
5. Harry Potter and the Sorcerer's Stone: Illustrated Edition by J.K. Rowling. Ohmygoodness... this book is gorgeous! And now that I've got Baby Harris on the way... what a great introduction to the Harry Potter series! (And I hope that they end up doing all seven illustrated!)
6. What to Expect the First Year by Heidi Murkoff. Speaking of Baby Harris being on the way... by next Christmas he'll be here! I'll need to know what to expect that first year!
7. Letters From Father Christmas by J.R.R. Tolkien. I checked this out of the library last year at Christmas and it was absolutely delightful! I pored over it. Tolkien wrote letters to his children every year under the guise of "Father Christmas," and they're illustrated!
8. The Map of the Sky and The Map of Chaos by Felix J. Palma. I own the first in this trilogy, and I've read the second one too (from the library). Excellent trilogy; definitely worth owning; and I haven't read the third one yet!
9. Ten Thousand Skies Above You by Claudia Gray. I own the first one in this series, and I loved it! Now I'll need to keep purchasing them as they're released, of course. ;)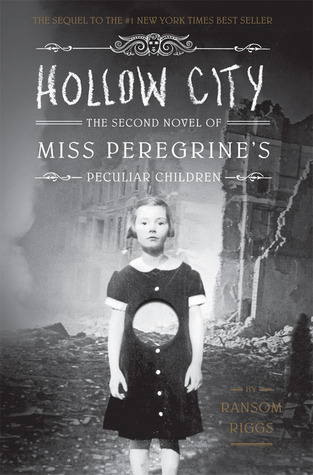 10. The Miss Peregrine's trilogy by Ransom Riggs. I bet Santa could find me a nice boxed set. I love the stories and the photos!
What about you? What books do you hope Santa will bring you?