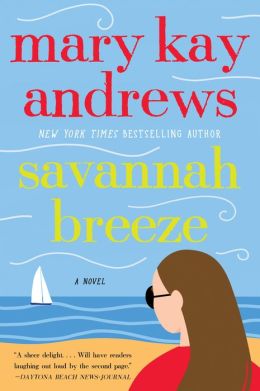 I truly enjoyed this book! It's not going to become a classic and it's not going to win any awards for great literature, but it was very well-written, the characters were three-dimensional and fun, and the plot had an excellent pacing to it. I didn't quite see the ending before it happened, so there was still a little element of surprise.
To sum it up:
Lemon meringue pie. The characters are sweet ladies, but they've got a little tart to them when you get their gander. The book was pretty fluffy and light in weight; a great beach read.
This is the second book in a series, and I'd already read the third and fourth books... not sure how it escaped my notice that I'd missed a book. I enjoy the main characters and I love the setting (Savannah!) and I'll continue to read and recommend these books.