Stacking the Shelves is a weekly meme hosted by Team Tynga's Reviews. You can find their blog here: www.tyngasreviews.com. This weekly meme, which Tynga's team posts on Saturdays, is all about sharing the books that you received or purchased over the previous week. This week's Stacking the Shelves is pretty immense because I've forgotten to post the past two Saturdays. So this is 3 weeks' worth of haul!
ARCs & egalleys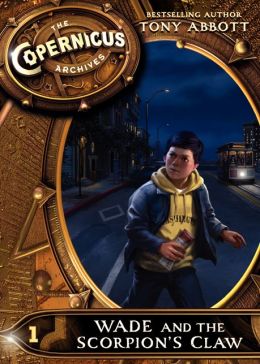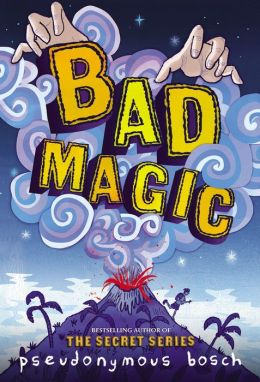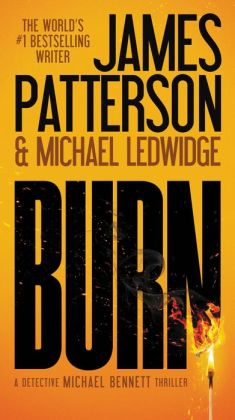 The Copernicus Archives #1: Wade and the Scorpion's Claw by Tony Abbott: I think this is a companion series to another series by Tony Abbott, but it looks pretty good and I'm going to give it a try.
The Storm and the Tide: Tragedy, Hope and Triumph in Tuscaloosa by Lars Anderson: Adult nonfiction but I can definitely see teen appeal. Very Remember the Titansish in feel, I'm looking forward to it.
Bad Magic by Pseudonymous Bosch: a standalone from the author of The Secret series! It'll be hilarious.
Blackbird by Anna Carey: honestly can't remember the plot of this one, but I feel like I've read a good review or two of it.
Divided by Elsie Chapman: unsolicited review copy, and it's a sequel to a book I haven't read, so it's not terribly high in my priorities.
Unmarked by Kami Garcia: these books are supposed to be spectacular, but this is the sequel to a book I haven't read yet so I can't say whether or not I'm excited.
The King's Curse by Philippa Gregory: who hasn't heard of Philippa Gregory? So of course I'm kind of excited to have received a review copy of The King's Curse... even though it's Book 5 or something in a series I haven't even begun....
The Invisible by Amelia Kahaney: this is a sequel to a book I hadn't even heard of before now, but will you look at that cover? AWESOME.
Whisper to Me by Christina Lee: I am not a fan of New Adult, but I've also only read 2 New Adult books ever, so I feel like I may be unfairly biased. I'm going to give it another go.
Forbidden by Kimberley Griffiths Little: Can't lie: I don't remember a durn thing about this book.
Pig Park by Claudia Guadalupe Martinez: This seems like it's going to be totally awesome, even though the cover is weird. Definitely looking forward to this!
Get Even by Gretchen McNeil: I had this idea that Gretchen McNeil was also New Adult, but the plot for this one is about four high school juniors at an exclusive Catholic high school. +Revenge. +Cliques. I'm hooked on Pretty Little Liars, so I think I'll really like this one.
The Turtle of Oman by Naomi Shihab Nye: Middle grades! Beautiful cover!
Burn by James Patterson with Michael Ledwidge: JAMES FREAKING PATTERSON. I got approved for a James Patterson book? YES, I WILL READ YOU.
Even in Paradise by Chelsey Philpot: This is terrible, ya'll. I cannot let another three weeks go by between Stacking the Shelves. I don't remember the plot of this one either, but I kinda like the cover.
Snow Like Ashes by Sara Raasch: I've been promised that this is standard-but-good YA dystopia. Like the next Divergent. I'm totally on board with that.
TodHunter Moon, Book One: Pathfinder by Angie Sage: Woefully, I haven't tried any of the other Septimus Heap books, but I look forward to trying this one. And look at that cover! Awesome.
Stray by Elissa Sussman: I think this was a fairy tale retelling? I'm just totally mesmerized by that cover!
Lies We Tell Ourselves by Robin Talley: Civil Rights era fiction! I'm totally hooked on that theme right now.
Robogenesis by Daniel Wilson: I can't tell if this is a companion or a sequel to Robopocalypse... I have both an egalley and an ARC of this one. The publisher really wants me to read it.
New
Always Emily by Michaela MacColl: I won this in a giveaway on www.foreveryoungadult.com. I didn't know it'd be a pretty, finished hardcover! That's awesome. I'm looking forward to trying this. To win, you had to say which old-school YA author you'd like to see featured in the next book by Ms. MacColl and I chose L.M. Montgomery.
Library
(Who doesn't love free books? Go use your local library!)
Clockwork Princess by Cassandra Clare: got this on CD for the commute. I know I'm years behind the rest of the world on The Infernal Devices series... isn't that cover pretty?
Diet Cults: The Surprising Fallacy at the Core of Nutrition Fads and a Guide to Healthy Eating for the Rest of Us by Matt Fitzgerald: so what happens when you wait three weeks between Stacking the Shelves is that some of the books on the list have already been read. Like this one. Look for a review very soon. And I LOVE that cover! I don't know why, but the whole time I was reading it I kept showing off the cover to people around me.
Fictitious Dishes: An Album of Literature's Most Memorable Meals by Dinah Fried: Another book I've already finished and reviewed. Loved it.
The Secret Life of Bees by Sue Monk Kidd: read it and LOVED it! Immediately put in a request for The Invention of Wings at my library. This was a sister-in-love recommendation.
George Washington's Secret Six: The Spy Ring That Saved the American Revolution by Brian Kilmeade with Don Yaeger: This one was is a recommendation from my sister, but I don't really need a recommendation to read a GW book! Looking forward to this.
Doctor Sleep by Stephen King: I'm halfway through this and LOVING it! If you read and enjoyed The Shining you need to read Doctor Sleep! I'm listening to this on CD and the narration is fantastic.
Mary Poppins, She Wrote: The Life of P.L. Travers by Valerie Lawson: I'm about 40 pages in and just not really getting into it. :/
Hysteria by Megan Miranda: You'll see a review of this really soon because I already finished it. It was a fast read and it was decent but not great.
Fix, Freeze, Feast by Kati Neville with Lindsay Tkacsik: Very recently I tried "freezer meals" for the first time and I'm hooked! Hoping to pick up more ideas in this book. I love the convenience! One gripe already though: no pictures. I prefer lots of color pictures in cookbooks.
So that's my looooooong haul for this month! I'll be back next week with a shorter list. Have a good weekend, ya'll!