Stacking the Shelves is a weekly meme hosted by Team Tynga's Reviews. You can find their blog here: www.tyngasreviews.com. This weekly meme, which Tynga's team posts on Saturdays, is all about sharing the books that you received or purchased over the previous week. Feel free to leave a comment with a link to your own Stack! My Stacking the Shelves posts have been so short lately because I'm trying to get caught up on my TBR pile. Here's what I couldn't resist picking up this week:
Library:
(Who doesn't love free books? Go use your local library!)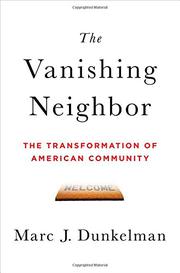 The Vanishing Neighbor: The Transformation of American Community by Marc J. Dunkelman--we moved into a new house a year ago, and I still barely know any neighbors. I'm feeling a little bad about that. What's wrong with us that no one wants to come say hi and introduce themselves? So I'm hoping that this book will reassure me that it's not me; it's them. All of them. All across America people are no longer neighborly.
My Drunk Kitchen: A Guide to Eating, Drinking & Going With Your Gut by Hannah Hart--This looked hilarious, and I do often cook with a glass of wine in hand. I'm a little more than halfway through, though, and getting more skeptical by the page. It's not what I thought it was... Also, turns out the basis for this book is a YouTube channel started by the author. So I think I need to do some "research" and watch some of the shows.
Climate Changed: A Personal Journey Through the Science by Philippe Squarzoni--haven't started this one yet, but it's HUGE. So much larger than your average graphic novel. Still a graphic novel, so it'll still be a quick read, but I'll get a little bicep workout holding the book! My aunt recommended this one to me, so I'm already pretty confident that it'll be good.
Divergent-also from the library. Woo hoo for free movies! I'm including this in Stacking the Shelves because it's based on a book. :) After watching The Hunger Games, Catching Fire, and The Fault in Our Stars the hubby thinks he's done watching YA movie adaptations. That is incorrect. We will watch all the YA movie adaptations!
What did ya'll haul in this week? Leave a link; I love to see what others are reading!