This is a neat weekly feature over at a blog I really enjoy,
The Broke and the Bookish
. They read books similar to some that I've been reviewing, and they're fun and they write well. Totally worth checking out!
Top Ten Books People Have Been Telling Me That I MUST Read
I'm actually pretty good about picking up books that friends and family recommend to me, so some of the books in my TTT post I've read recently. Some are on my shelf waiting for me. (If I've already read them, you'll be able to link to the review by clicking on the book title.)
1. I feel like the entire book blogging community has been telling me to read Isla and the Happily Ever After by Stephanie Perkins. I haven't even read the first two! When so many bloggers write so much about a book, I get a little apathetic. I feel like I already really "know" the story then, and I'd have to read Anna and the French Kiss and Lola and the Boy Next Door first. It's on my TBR list, but it's not urgent.
3. If I Stay by Gayle Forman. I thought I was ok not reading this. It's short and I've read a ton of reviews and synopses. But I'm so glad a coworker recommended it! Yes, it's short, but the author does a lot with those pages. Amazingly well-written; a pleasure to read, even knowing the ending.
4. We Were Liars by E. Lockhart. I've had a review copy forrrreeeevvvver but haven't read it it. And everyone and their uncle is book-blogging about how great it is. I need to get on this one asap!
5. Taliesen and its sequels by Robert Lawhead. The hubby has moved from recommending it to demanding that I read it NOW over the last few years. I'm currently reading The Boy Who Harnessed the Wind and will be starting Taliesen next.
6. Falling Together by Marisa de los Santos. Another sister-in-love recommendation. I truly enjoy her recommendations, because they're always books that I'd never have picked for myself that turn out to be brilliant.
7. The Boy Who Harnessed the Wind by William Kamkwamba with Bryan Mealer. Recommended by my aunt. I'm about halfway through.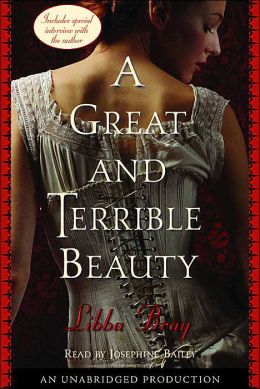 8. More Libba Bray. I have a coworker who loves love loves Libba Bray. She finds it confusing that I have read only The Diviners. So I've added the Gemma Doyle series, Going Bovine, and Beauty Queens to my TBR list.
9. Manga--specifically Naruto or Dragon Ball-Z. My teens tell me I need to read these.... I've been a "bad" library employee and have yet to pick one up. Reading manga is so foreign to me!
10. Climate Changed by Philippe Squarzoni. Recommended by my aunt. I'm still on the holds list for this at my library.