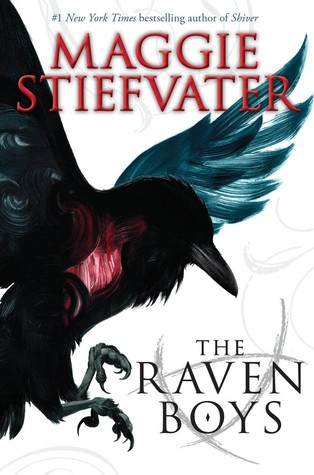 Flashback Friday Review!
I originally read The Raven Boys in November 2012, and I'm doing a little recap before I review the sequel, The Dream Thieves, next week.
On Goodreads I gave The Raven Boys 3 of 5 stars and didn't write anything down. Oh, how my past vexes me! Why? Why didn't it get at least 4 stars? Hindsight is 20/20, right? And my remembrances of it are much fonder than 3 stars. This series is really unique; teens looking for a long-lost Welsh king. It's got magical ley lines and logic and boarding school and a ghost-boy and Southern setting. The female protagonist, Blue, is an awesome bit of feistiness. All four main characters are rich and totally 3D and amazing. That's a big feather in Stiefvater's hat; she manages to make a ghost-boy complex and real!
I definitely recommend that folks try this series. And look for my review of The Dream Thieves next Thursday!
*I borrowed my copy of The Raven Boys from my local library.