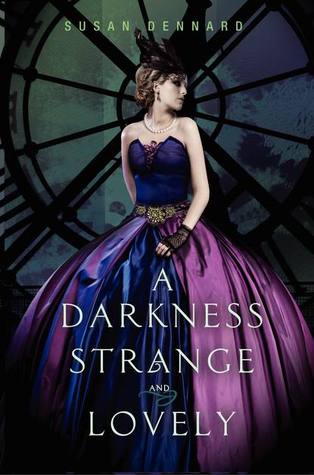 (I just love the covers to the books in this series!)
Last Thursday I posted a review of
Strange and Ever After
to Tynga's Reviews, and in the interest of thoroughness I'm now posting reviews of the first two books in the trilogy,
Something Strange and Deadly
and
A Darkness Strange and Lovely
. I originally read
A Darkness Strange and Lovely
in October 2013, gave it 5 of 5 stars, and here is what I wrote:
Paris! Now the awesome kick-ass Spirit Hunters are in Paris! This book made my day. It's a sequel, so all the main players are back: Eleanor and Joseph and Daniel and Jie. And we get some new characters, one of which is impish and (I imagine) good looking and snarky and I love that. Add nineteenth century Paris and ball gowns and a dirigible... It almost doesn't matter what the plot is anymore! However, a warning: the end is absolutely completely undeniably non existent. None! It's a trilogy, so we know there's a third book to wrap it up, but COME ON!!! Nothing?!? Complete cliff hanger!!! It's a good thing this book rocked so hard or I'd have docked it stars for leaving me hanging.
*I checked out my copy of A Darkness Strange and Lovely from my local library.