This is a neat weekly feature over at a blog I really enjoy,
The Broke and the Bookish
. They read books similar to some that I've been reviewing, and they're fun and they write well. Totally worth checking out!
Top Ten Characters Who Would Have Sat at My Lunch
Table in High School
I definitely wasn't one of the popular kids in high school, but I wasn't friendless either. I had a good group; a good mix of folks. So here are the top ten book characters who I flatter myself by thinking might have sat with me in high school:
1. Ann from 45 Pounds (More or Less) by K.A. Barson. She is such an all-around good person! She's not perfect, but she is sweet and kind and friendly. Just the type of person you want at your lunch table.
2. Junie and Oliver from Little Blue Lies by Chris Lynch. I love their deadpan and snark! We definitely would have gotten along. I was born sarcastic.
3. Mia from If I Stay by Gayle Forman. I was in orchestra (I played violin) all four years of high school. We would have known each other from that class.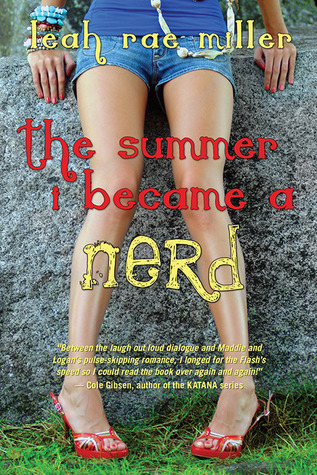 4. Madelyne and Logan from The Summer I Became a Nerd by Leah Rae Miller. There was plenty of dorkiness in my high school crowd! We quoted Monty Python and fanned over Harry Potter and LOTR... Madelyne and Logan would've fit right in!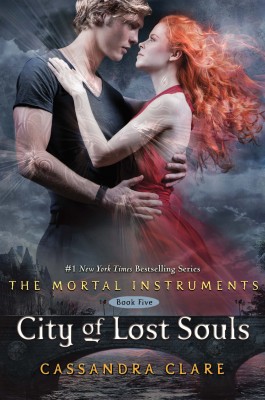 5. Clary & Simon from Cassandra Clare's "Mortal Instruments" series. At least at first, before they get so swept up in their Shadowhunter and vampire groups. Clary is a fellow redhead, and we've got to stick together. Simon is in a band, and I had a tendency to hang out with guys in bands in high school.
6. Davy from Uninvited by Sophie Jordan. I took a ton of advanced/AP classes in high school, and so does Davy. We could have studied together over lunch.
7. Jessica from The Running Dream by Wendelin Van Draanen. I ran track in high school, and so does Jessica, so we would have hung out.
8. Lily from The Secret Life of Bees by Sue Monk Kidd. I grew up in SC, so I know a fellow S. Carolinian would've sat with me.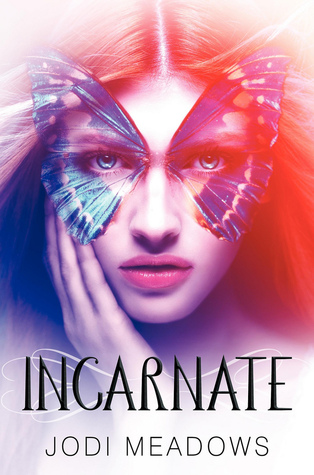 9. Ana and Sam from Jodi Meadows' "Newsoul" trilogy. They are really into music, and I hung out with a lot of kids from band and orchestra at lunch in high school.
10. Winger from Winger by Andrew Smith. Totally cool and funny, but so young and book-smart. (This one may just be wishful thinking. He may have been "too" cool to sit with me in high school.)
What about you? Who would you have hung out with in high school? I love seeing what others have on their TTTs, so please leave your link below!
Also: GIVEAWAY!! I'm running a giveaway of a finished hardcover copy of Summer House With Swimming Pool by Herman Koch over HERE. Check it out!