This is a neat weekly feature over at a blog I really enjoy,
The Broke and the Bookish
. They read books similar to some that I've been reviewing, and they're fun and they write well. Totally worth checking out!
Top Ten Authors I've Only Read One Book From But NEED
to Read More

To be honest, this TTT was really, really difficult for me! I am "that" person who discovers a great author and then buys or borrows their entire body of work. Take Edward Abbey for example: hubby said I might like The Monkey Wrench Gang so I tried it... and over the next 18 months read every single book, novella, pamphlet, and essay written by him.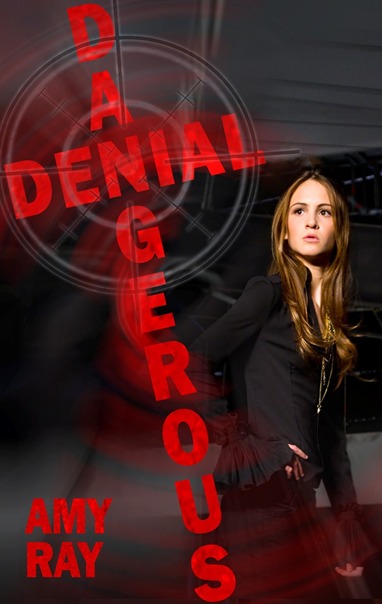 1. Amy Ray. I recently read and reviewed her debut novel, Dangerous Denial. It was great! Suspense and good character development, and a bonus (anti-bonus?): adult anorexia. I don't think I've seen that before in other books, but it's a real thing that real people deal with. So why don't any book characters ever deal with it?
2. Susann Cokal. Ohmygoodness did I ever love
The Kingdom of Little Wounds
!! It almost felt like a delicious guilty read, but with classic literature-worthy language and sentence structure. And the story! And the characters! And the setting! Please, Ms. Cokal, write many more books!
3. Andrew Smith! I laughed so hard for most of
Winger
! Hubby told me I needed to stop reading it at bedtime; I was keeping him up! Then the ending... oh... I won't give spoilers, but I was emotionally affected by that ending too. I've heard nothing but the Hallelujah Chorus about
Grasshopper Jungle
, so that'll be next!
4. Liane Moriarty!
The Husband's Secret
was SO GOOD. I read it and spent the next two weeks telling literally everyone who would listen to me that they need to read it too. NOW.
5. Jodi Picoult. I was so so so reluctant to try her; for some reason I was under the impression that she was like a female Nicholas Sparks. But I was in a book club and
The Storyteller
was the book of the month. It was fantastic! Not Nicholas Sparksy at all! I immediately added her entire body of work to my TBR list and can't remember how I got sidetracked...
6. Leah Rae Miller. I read The Summer I Became a Nerd last year and loved it! It was a great surprise. I was expecting a mediocre fluffy book, but it was so much better than that. Contemporary, yes; fluffy, no. The characters were really well-rounded and believable, there wasn't an overabundance of mush, and I LOVED the characters' conversations. Very real with a little snark, they had me laughing out loud.
7. Gennifer Choldenko. I read Al Capone Does My Shirts about a year ago and fell in love with the characters, especially Moose. I have the audiobooks for Al Capone Shines My Shoes and Al Capone Does My Homework sitting in my car right now!
8. Dr. David Platt. Nonfiction authors count, right? I read
Radical
last year. At the risk of being too punny,
Radical
radically changed my outlook.
9. K.A. Barson. Her book,
45 Pounds (More or Less)
regularly makes my TTT lists because I never hear anyone else mention it and I want to spread the word. It's great! A quick little contemporary that packs a punch in character development. You will totally cheer out loud for Ann (the main character) by the end of the book.
10. Sophie Jordan. I jumped on the Sophie Jordan train a little late, and started with Uninvited. It was fantastic! I'm looking forward to the sequel, and I've added her other books to my TBR list too.
What about you? What great authors have you discovered? Please leave your link; I love seeing what others are reading!