This is a neat weekly feature over at a blog I really enjoy, The Broke and the Bookish. They read books similar to some that I've been reviewing, and they're fun and they write well. Totally worth checking out!
Top Ten Underrated Books That I Want Everyone to Read!
These are the top ten books that I've read that I feel are kind of underrated. They didn't get the press they deserve, or they're older and no longer making headlines. But I totally think everyone should read them! They're great!
1. The Monkey Wrench Gang and Hayduke Lives! by Edward Abbey. Really, anything and everything by Edward Abbey. He's a fantastic writer. Most of his stuff is nonfiction travelogues of his adventures in the Southwest U.S., but The Monkey Wrench Gang and Hayduke Lives! are a fiction duology. They're hilarious!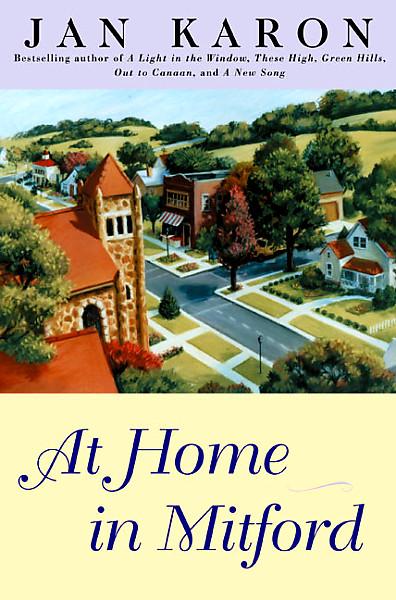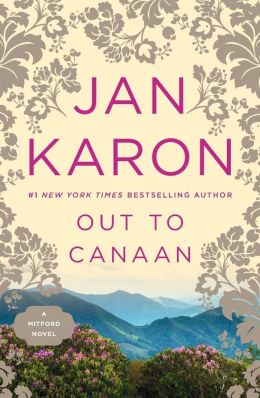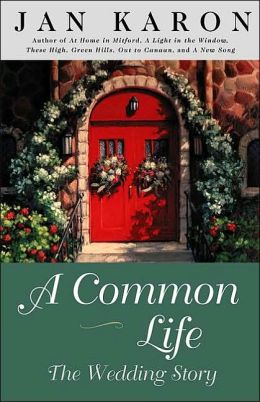 2. The Mitford books by Jan Karon. I know that Jan Karon has her own fan club and all, but I feel like these are totally overlooked in my circles... probably because they're classified Adult fiction. But they're so sweet!
3. Anne of Green Gables and it's sequels by L.M. Montgomery. These get overlooked anymore because they're relegated to the "Classics" section and who wants to read a dusty old book that probably has fancy pants language? But that is so not true of these books! The writing is so approachable, and Anne is a spitfire! She accidentally gets her bestie drunk and breaks a chalkboard over a boy's head!
4. The Velva Jean books by Jennifer Niven. Another series I don't hear anything about in my circles. It's a great crossover series, because Velva Jean is teenaged in the first book, and for most of the second. I love YA; my mom loves Adult; we both love Velva Jean.
5. Charming by James Elliott. My first foray into "Urban Fantasy" and I LOVED it! This book in particular also had me laughing out loud. I love books that make me laugh out loud. I'm currently impatiently waiting for my copy of Daring (the sequel) from my library.
6. Pure, Fuse, and Burn by Julianna Baggott. I don't know why this trilogy isn't talked about more... maybe grown-ups aren't into dystopia? This trilogy is classified Adult fiction at my library; perhaps it would've done better in YA. The main characters are two teens who reach adulthood over the course of the three books, so it's got loads of crossover appeal, plus tons of action and extensive, detailed world-building. I really felt like I was there with the characters!
7. The Madman's Daughter, Her Dark Curiosity, and A Cold Legacy by Megan Shepherd. WOW, ya'll! You NEED to read these so that you can be as impressed by Megan Shepherd as I am! This trilogy is a completely original tale in the genre of historic fiction, but each of the books is ALSO a loose re-telling of a famous classic. The Madman's Daughter is a re-telling of The Island of Dr. Moreau, but from a different viewpoint. Her Dark Curiosity is a loose re-telling of Dr. Jekyll and Mr. Hyde. And A Cold Legacy is going to somehow incorporate Frankenstein. SO EXCITED for A Cold Legacy!!!
8. The Kingdom of Little Wounds by Susann Cokal. Another one that I think may have fared better with a different classification. This one is "YA," but I found it a bit heavy in the closed-bedroom-doors department. The whole thing has been described as "a fairy tale about syphilis." Hmm. Is that what you usually hand to teenagers? So even though the main characters are teens, they are living in a different time (1700s Sweden, if I remember correctly) where they are def doing adult things. BUT! I loved it! Susann Cokal is a fantastic author. The story is great, and I loved the alternating povs.
9. 45 Pounds (More or Less) by K.A. Barson. This is a standalone contemporary quick read, but I really, really enjoyed it. It's sweet, and you'll def root for the main character, Ann. Also touches on both emotional eating and anorexia.
10. Graffiti Moon by Cath Crowley. This is an Australian YA contemporary standalone. I liked it a lot! Especially as I kept hearing the characters with their Australian accents in my head as I read. :) This one has alternating povs and takes place over the course of one night. There's graffiti and poetry and adventures through a mostly-sleeping city.
So these didn't end up being in any particular order. But there you have it! My off-the-beaten-path book recommendations for you! What recommendations would you have for me? Leave a comment and/or a link; I love seeing what others are reading!