Stacking the Shelves is a weekly meme hosted by Team Tynga's Reviews. You can find their blog here: www.tyngasreviews.com. This weekly meme, which Tynga's team posts on Saturdays, is all about sharing the books that you received or purchased over the previous week. Feel free to leave a comment with a link to your own Stack!
ARCs and egalleys
Fairy-Tale Success: A Guide to Entrepreneurial Magic by Adrienne Arieff with Beverly West
How We Fall by Kate Brauning
Vampires of Manhattan: The New Blue Bloods Coven by Melissa de la Cruz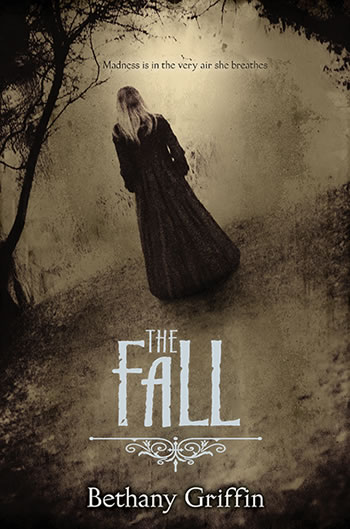 Madame Tussaud's Apprentice: An Untold Story of Love in the French Revolution by Kathleen Benner Duble--love this cover! And I love the history connection to such an interesting person!
The Fall by Bethany Griffin--absolutely love this cover too!
Who R U Really? by Margo Kelly
Pennyroyal Academy by M.A. Larson
The Paper Cowboy by Kristin Levine-I really liked The Lions of Little Rock, so I have a lot of faith in this one being good.
Stone Cove Island by Suzanne Myers
Since You've Been Gone by Morgan Matson-I've heard fantastic things about this one.
Gathering Darkness: A Falling Kingdoms Novel by Morgan Rhodes
The Perfectionists by Sara Shepard-love love love Pretty Little Liars, so I'm excited about this new series.
I Work at a Public Library: A Collection of Crazy Stories From the Stacks by Gina Sheridan-looking forward to lots of laughs here!
Illusions of Fate by Kiersten White
New/Purchased
My Boyfriend Barfed in My Handbag: And Other Things You Can't Ask Martha by Jolie Kerr--I've already read and reviewed this one and I loved it so much I bought myself a copy!
Library
City of Ashes by Cassandra Clare-on CD, for the commute
Son by Lois Lowry-on CD, for the commute
The Private School Murders by James Patterson with Maxine Paetro-on CD, for the commute. I read Confessions of a Murder Suspect when it first came out and loved it! You can't find it on my library's shelf because I'm forever handing it to kids to read.