This is a neat weekly feature over at a blog I really enjoy,
The Broke and the Bookish
. They read books similar to some that I've been reviewing, and they're fun and they write well. Totally worth checking out!
Top Ten Characters I'd Want on a Deserted Island With Me
1. Anne from Anne of Green Gables. I just know we'd be buds, and you'd definitely want some friends with you on the deserted island.
2. Stephanie Plum from Janet Evanovich's "Stephanie Plum" books. She seems fun, and she knows her way around a stun gun. She's tough, but also fun.
3.
Hayduke from The Monkey Wrench Gang. He's tough; he regularly goes out in the desert and survives on nothing but his hunting skills, canned beans, and beer. And listening to him talk about conspiracy theories could be entertaining.
4. Velva Jean from Jennifer Niven's "Velva Jean" series. She can sing, so that's entertainment, and she's tough. She once survived being a spy in Nazi-occupied France. Oh! And she can fly planes. So if by any chance we had access to a plane, we'd be able to get off the island.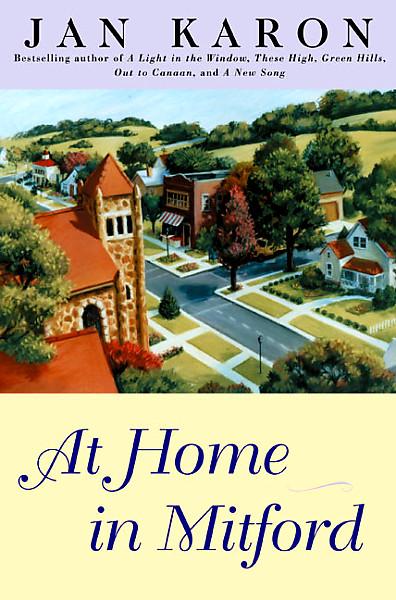 5. Father Tim and Cynthia from Jan Karon's "Mitford" series. This might be cheating a little, but these two really should automatically come as a pair. They balance each other so well! With Father Tim, we'd have a priest and counselor and with Cynthia we'd have a storyteller and positive spirit.
6. Bedlam from Elizabeth Corrigan's "Earthbound Angels" series. He can "teleport" all over the world, so he'd be able to go fetch us food and supplies and whatnot. And he's entertaining.
7. Perry from Veronica Rossi's "Under the Never Sky" trilogy. He's used to living off the land, so he could help us hunt food and build shelter. And he has super-heightened senses that could come in handy if we needed to keep watch for passing ships or planes to signal for help.
8. Josh Hanagarne from The World's Strongest Librarian. This one is a slight "cheat" also, as this is a nonfiction autobiography. But I still want Josh on the island. He's nearly 7' tall and a body builder and a fellow redhead and he loves literature like I do. So he can help with all the heavy lifting (literally!) and I bet he squirreled away some books on the island.
9. Vianne from Joanne Harris' Chocolat. Because we will need someone to make chocolate.
10. Last but not least, Zuzana from Laini Taylor's "Daughter of Smoke and Bone" trilogy, just for entertainment and positive attitude.
Looking back over my list I see a strong trend toward character who I would find entertaining. So if you want to come on my desert island vacay with me, you better bring talent to the table! lol Who would you bring with you?