Top Ten Tuesday is a fun meme hosted by
The Broke and the Bookish
. For more information, or to join the fun yourself, check out their blog!
Top Ten Books I'd Love to Read With a Book Club
I do not currently have a book club that I'm part of, and sometimes that makes me sad. I love discussing great books with others! Here are ten books that I've read, and that I want to have discussions about:
1. Yaqui Delgado Wants to Kick Your Ass by Meg Medina. What a FANTASTIC book! I want to facilitate this for a group of teen readers.
2. Trans-Siberian Express by Warren Adler. I loved this one! And it's set in Siberia. And the characters all enjoy libations. What fun would it be to have a murder mystery dinner-type discussion of this? And enjoy something vodka-based during?
3. The Body Electric by Beth Revis. I read this and didn't feel like I 100% "got it." So I'd like to discuss this, and maybe get a new level of understanding.
4. Would You Kill the Fat Man? by David Edmonds. For this one, I'd be most comfortable just listening to a panel discussion on the question posed in the title. I thought the book was really thought-provoking, but I don't know if I'd be able to hold my own in the sociological discussion that would follow.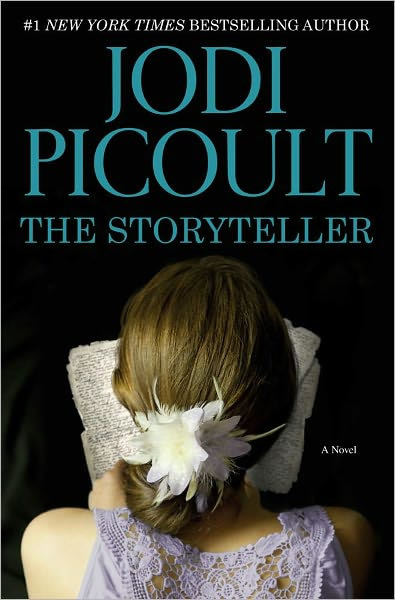 5. The Storyteller by Jodi Picoult. I actually did read this for a book club once... then accidentally hit myself in the eye while disassembling a bookshelf and gave myself a shiner and was too embarrassed to go to the meeting. (There's more to that story, of course, but we're going with brevity during TTT.) So... I would like to finally have that discussion! This was also my first-ever Picoult book, and I loved it.
6. The Madman's Daughter trilogy... any of them... by Megan Shepherd. Just because I love them and want to make everyone around me read them and love them too. :)
7. The Map of Time by Felix J. Palma. My aunt recommended this trilogy to me, and I loved this first book! It would have to be a dedicated readers book club, though, because it's a bit of a lengthy read.
8. Uninvited by Sophie Jordan. This is another one that I'd love to facilitate with a group of teens. So many great social issues topics are brought up in this well-written and gripping story.
9. Gone Girl by Gillian Flynn. That ending! I would love to discuss this in a book club, and I think everyone should have to draw their own conclusion and be ready to argue it. Literary throwdown!
10. The Monkey Wrench Gang by Edward Abbey. Such a fun book with great characters. During the book club meeting we could all drink beer. There could be great debate about right vs. wrong, and whether that's changeable based on circumstances.
How about you? What ten books would you love to discuss with others? I really like doing TTT and seeing others' lists; leave me a link below and I'll be sure to visit!